When you hire Fastlane to play your event, you get more than just great music, killer sound and awesome lighting. You get a band that requires no help, no oversight–a band that handles all the little details so that you don't have to. We bring our own PA, and set up and operate all of our own lighting and sound equipment. Our full time sound and lighting person, John, is at the ready if there's a technical difficulty of any kind (read more about John and the rest of the band members here). From setup to tear-down, Fastlane is a finely-tuned musical operation that shows up on time and delivers on their promises.
Fastlane has developed a reputation of being different from other bands. Here are our clients' top reasons why:
"Fastlane sounds great!"
Fastlane has invested thousands of dollars into a completely digital, monitor-free, amp-less stage and audio setup that rivals the gear of full time professional touring bands. From a fully digital 24 channel PreSonus mixing board to our own QSC tower speakers & twin subwoofers, the PA system Fastlane brings to every show is unlike any PA system other local musical acts use. It provides crystal clear fidelity at any volume, never has feedback, and is operated by Fastlane's own full time sound engineer. Members of Fastlane wear in-ear monitors, which keeps the stage completely free of monitors and ensures that the band can always hear themselves clearly while playing live shows. See more on our stage setup and our soundman John, at the bottom of this page.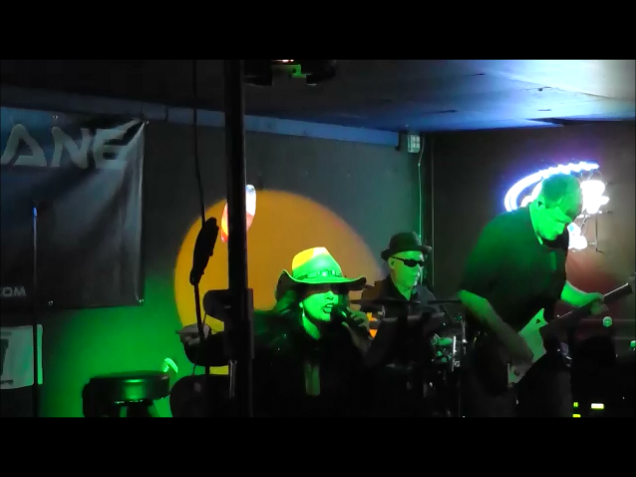 "Fastlane plays something for everyone!"
Most bands play a particular genre, and stick to it. There are 80's bands, classic rock bands, blues bands, and plenty of other bands that cover one genre of music. Very few bands cover nearly every genre of dance music like Fastlane does – because it's a daunting task. Musically, it's not easy to play 80's, funk, classic rock, country, and pop hits all in the same night–even if the musicians have the talent to play different genres, it's challenging to get the songs to sound good. For instance, blues songs are guitar driven, whereas 80's songs often have a lot of synth parts. Some songs have heavy production that makes them difficult to replicate live, while other songs have heavy background vocals, etc. It's just plain difficult for a band to try to play a little of everything, and do it well. But Fastlane does just this. Every show, we try to play to play major hits from all genres, and audiences love our variety.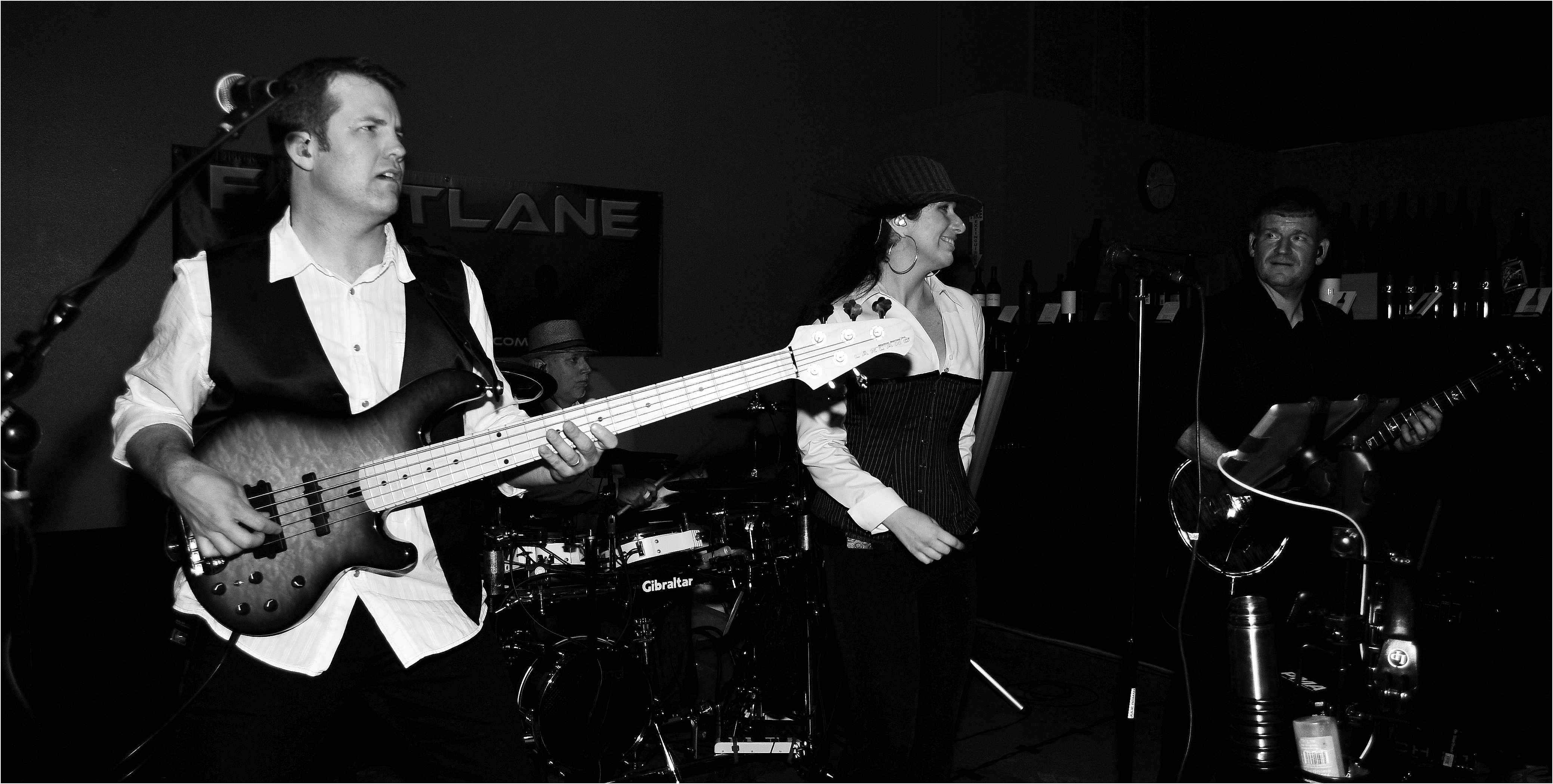 "Fastlane looks great!"
In addition to the investment we've made into our sound, we also know that visuals mean a lot to a performance as well. So we invested in stage lighting that is truly unique to Fastlane: no other local band we're familiar with does lighting like we do. From moving lights that capture a guitar solo or send rotating images across the dance floor, to the mirrored disco ball that sends lights across an entire room's walls and ceiling, lighting creates mood. Lighting creates energy. Lighting done right gets people on the dance floor and keeps them there having fun.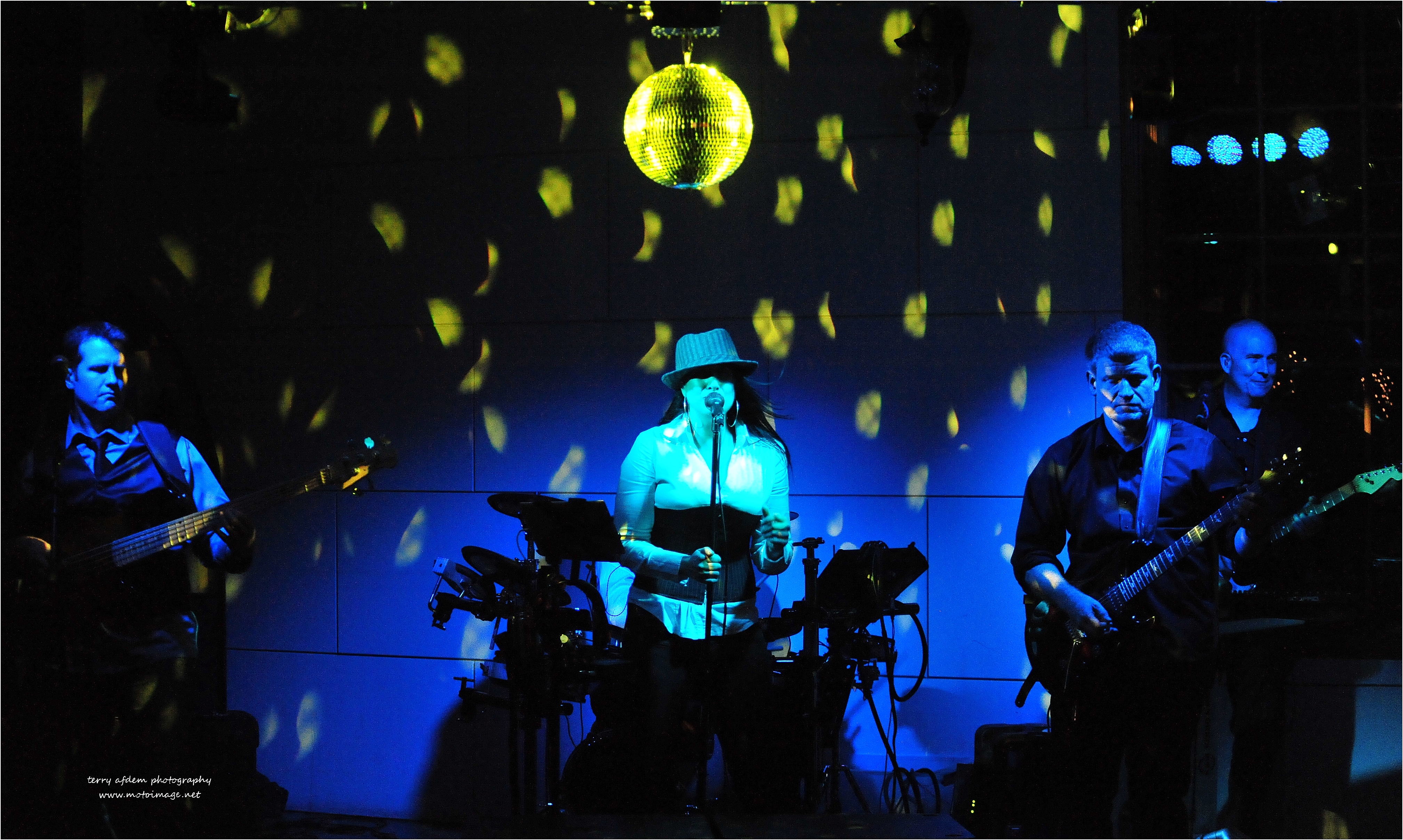 "Fastlane plays songs just like the record!"
Members of Fastlane are focused musicians, and have spent countless hours working on their songs so that they "wow" their audiences. When Fastlane plays a song, we want the audience to have fun dancing to their favorite songs played in the style they recognize and love. From the subtleties of musicianship, like playing a song note for note the same as the original, to the soundmix and how we express that song sonically through our PA system, we bring our fans & client a pro performance every time. Fastlane does this all using NO backing tracks or pre-recorded vocals or instrumentation when they play. Everything you hear at a Fastlane show is LIVE!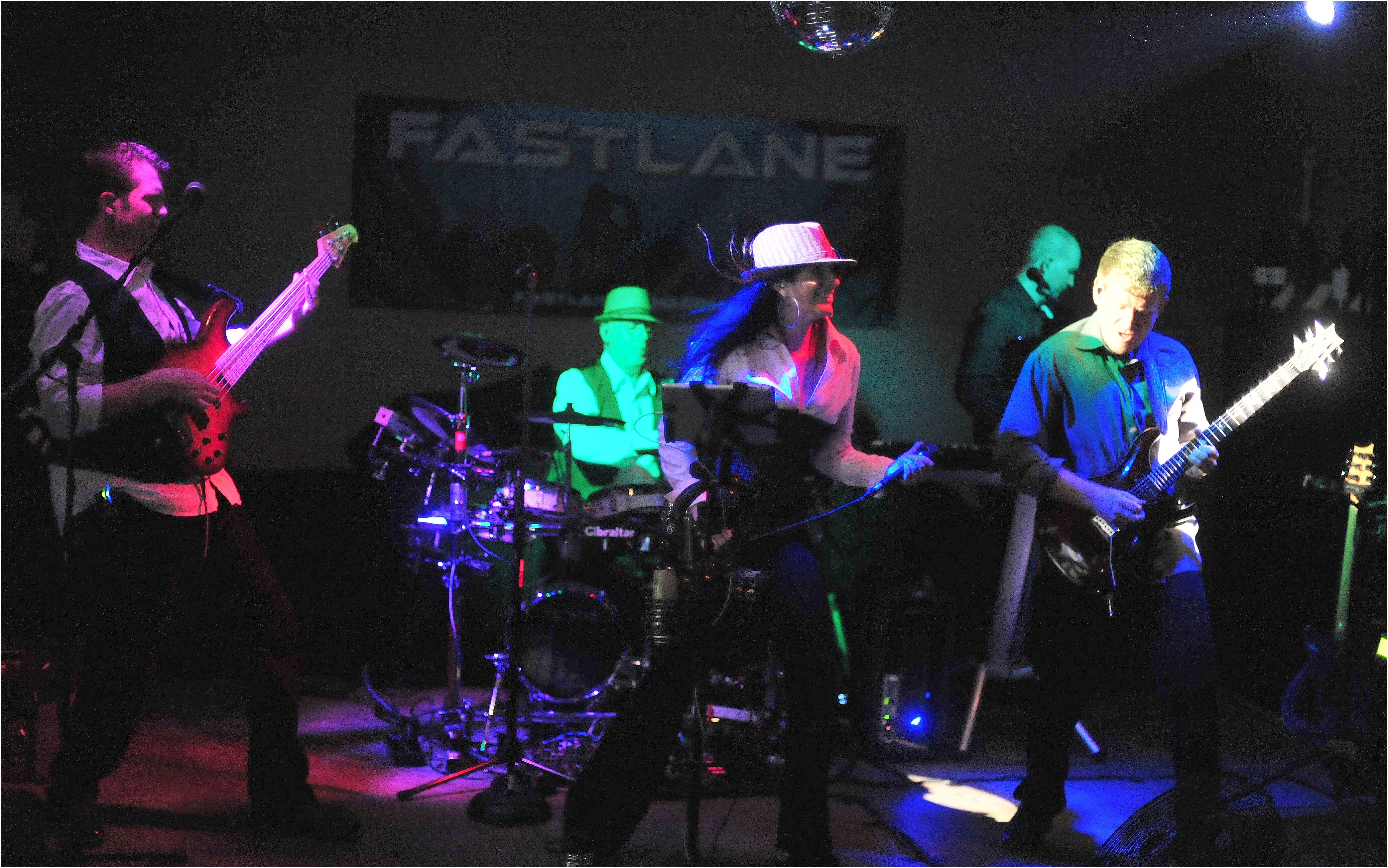 "Fastlane members are pros!"
Fastlane members are professional, timely, reliable, and easy to work with. Here's what the club manager of one of Seattle's most prestigious golf and country clubs, Broadmoor Golf Club, had to say about Fastlane: "Representatives from Fastlane were extremely professional to deal with, and left us feeling comfortable enough to hire them to play one of our member events – without an audition. When the band came to Broadmoor Golf Club to set up, they were courteous to our staff and couldn't have been easier to work with: they made life easy for me and my team, followed through on every promise, and when the band started playing that night… wow. They were excellent." You can check out more testimonials here



---
Our Stage Setup and the Man Behind our Sound…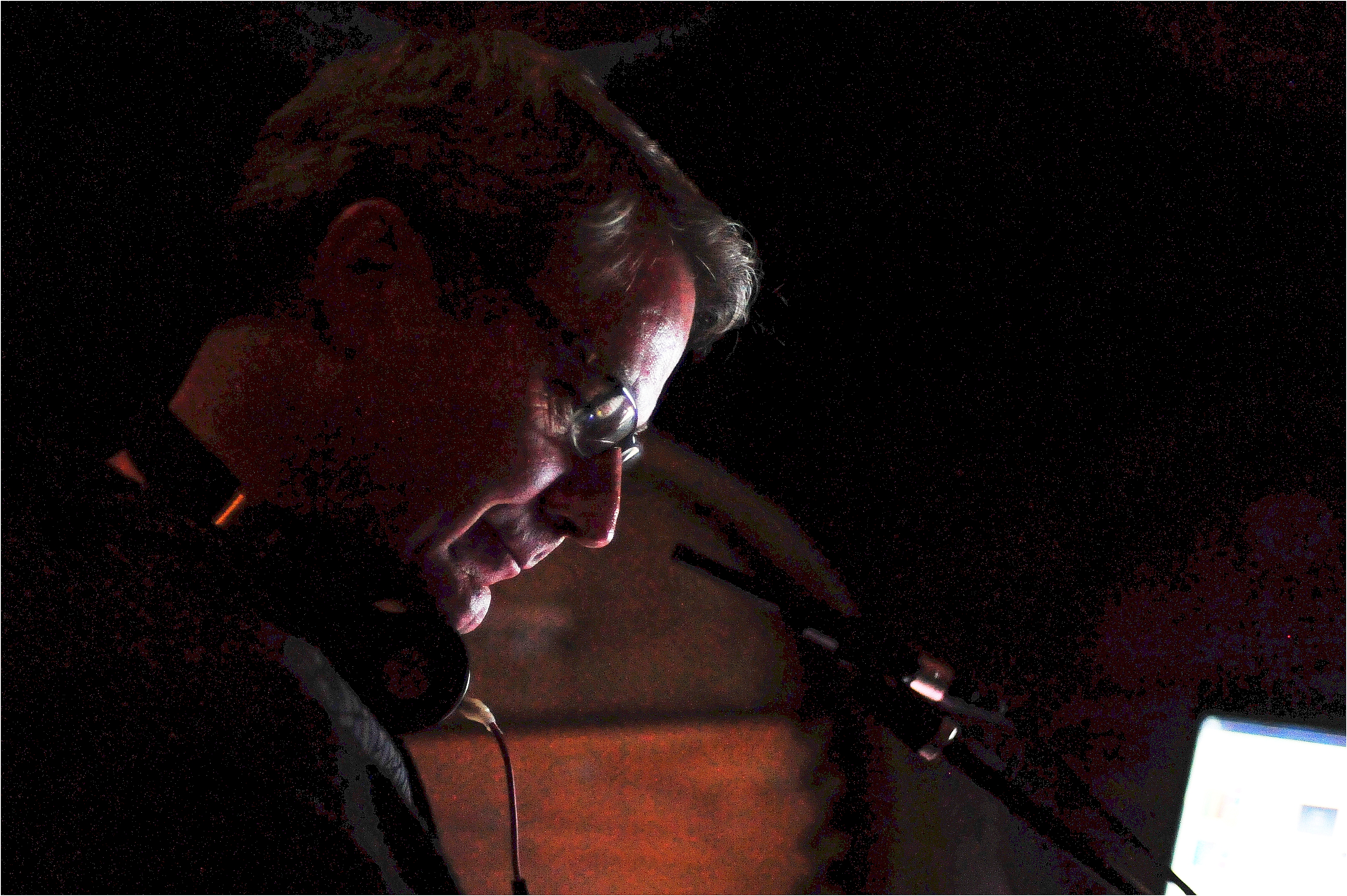 Few local live music acts come with their own full time audio engineer, yet Fastlane has a sixth member who works offstage. John is the man behind the clarity and balanced sound that comes from Fastlane's digital 24 channel PreSonus mixer and the laptops that work alongside the mixer. John has been mixing music live and in the studio for over 40 years. He's a specialist in contemporary digital production systems, and has led all kinds of multimedia implementations worldwide in commercial facilities, theaters, recording studios, private residential estates, yachts, even aircraft. Whether we're playing a small room or a large outdoor festival event, Fastlane's sound is always the same: clear, balanced, and feedback free.
STAGE REQUIREMENTS:
Fastlane wants our audiences to experience the best sound and lighting possible. We come with our own professional audio and lighting engineer, a high-performance PA system, full LED-based stage and dance floor lighting system, digital audio and lighting control consoles, and all our own monitors. So our stage requirements are pretty minimal! All we need is:
Stage size of at least 14'W x 10'D

4 individual 20-amp grounded circuits: 3 distributed on the stage, 1 near the front of house mixing location.

Prefer min. 10' ceiling height above dance floor for lighting system truss
That's it! We bring all the rest. :o)
Here is a graphic depicting our stage setup: