Fastlane is a high energy, fun, NW cover band dedicated to getting you out on the dance floor! DANCE, ROCK, R&B, FUNK, 80's NEW WAVE, COUNTRY & POP! Covering the songs you want to hear from INXS, LENNY KRAVITZ, PINK, AC/DC, MICHAEL JACKSON, CARRIE UNDERWOOD, DEF LEPPARD, DAFT PUNK, RED HOT CHILI PEPPERS, CHIC, MAROON 5, LINKIN PARK, LED ZEPPELIN, STEVE MILLER BAND, ZZ TOP & More!
Thinking of hiring a live band for your next event? Click here to find out what makes Fastlane different from other bands!
Where it all started…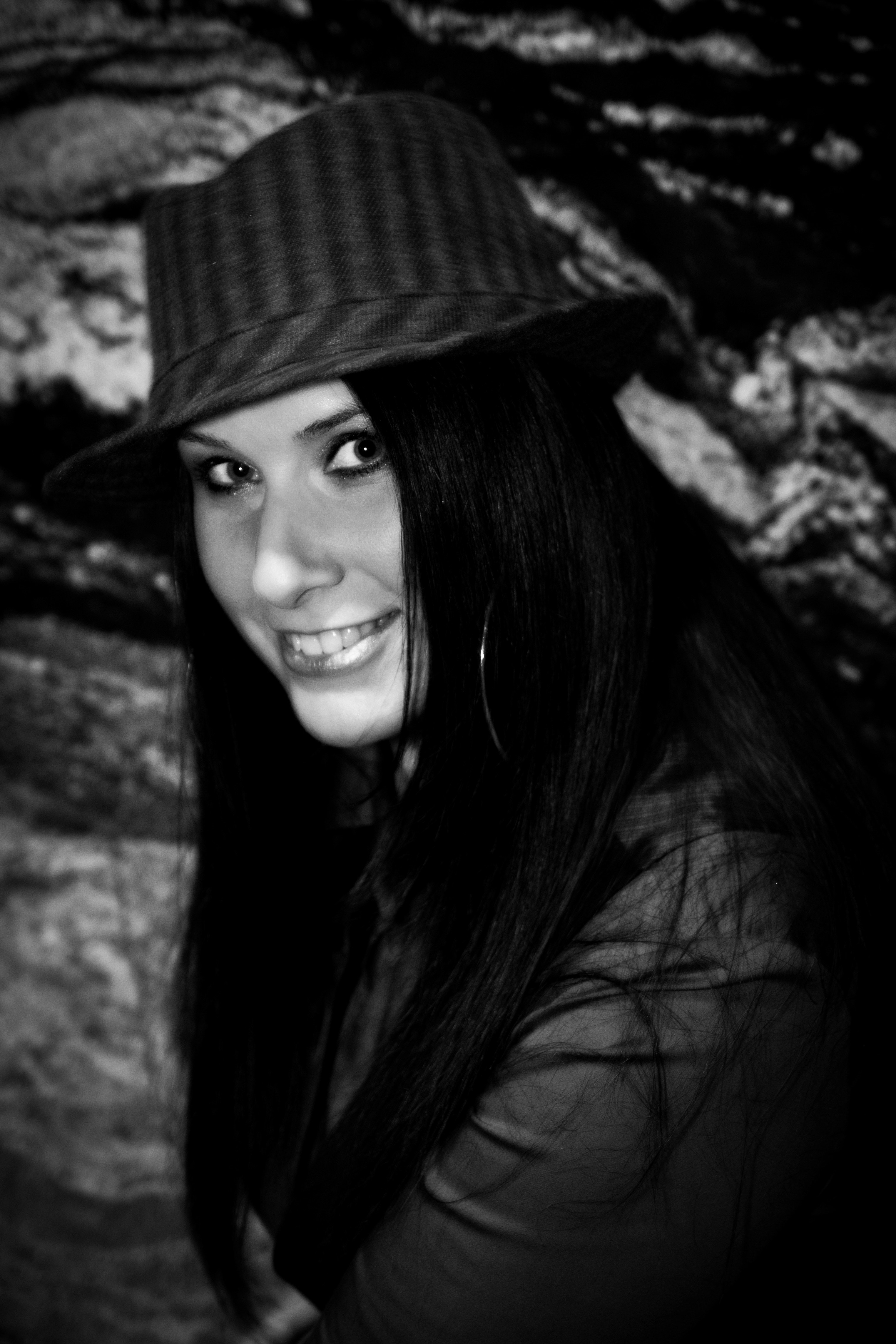 Rockin' the Mic
Julie began singing onstage when she was just 3 years old. Her powerful voice, huge range, and diverse, emotion-filled stylings led her to the opportunity to write, record & perform with several artists, including members of Bryan Adams' band, Loverboy and Prism. In the early 2000's she performed with her original acoustic rock band in Vancouver, BC. She moved to the Pacific Northwest in 2005 and was soon fronting the rock dance cover band Bad Alibi. In 2010, Julie moved to Italy and crossed musical borders while singing with the Italian blues band One Way Out. Julie made her way back to Seattle and is currently the lead singer in the northwest cover dance band Fastlane.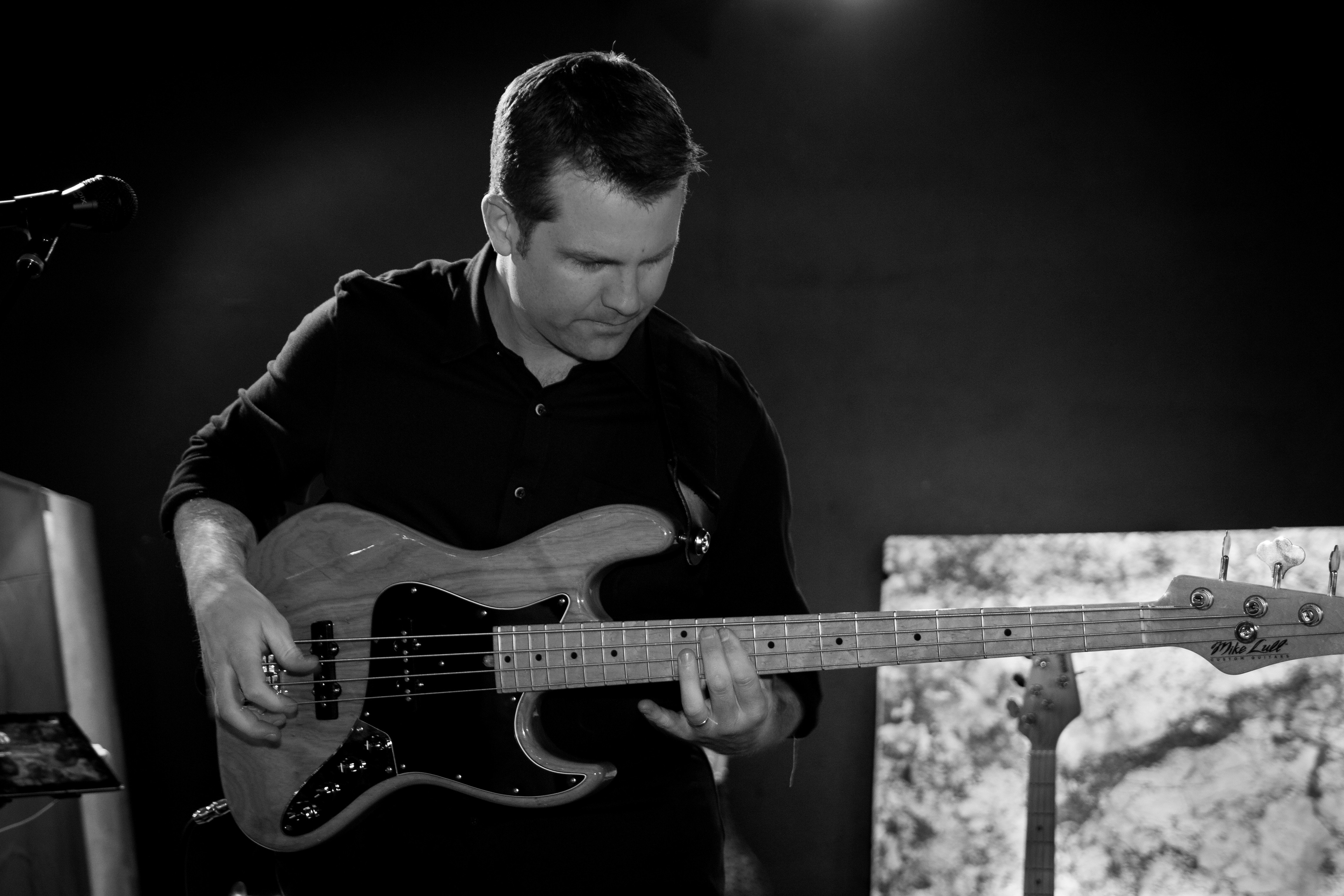 Boombastic Bass
Brian has played in several bands since college, bands ranging from a Rush tribute band to a gigging college band playing dance and rock covers from the 80's and 90's. Brian enjoys laying down the grooves on both a four and five string bass, and his playing style ranges from rock to funk. His favorite artists include rock heavyweights like Led Zeppelin and Rush, yet he's also a fan of other genres and artists, from Sade to Pink to John Mayer. When not playing bass, Brian has an investment consulting practice in downtown Seattle. Brian and his wife have two kids, and when not playing in the band, he enjoys mountain biking and golfing.
Bringin' the BackBeat
David enjoyed playing acoustic drums for many years but is now firmly in the V-Drum camp. He loves most types of music but gravitates toward Rock and Jazz Fusion. His favorite artists include Steely Dan, Rush, Yes, Chicago, Chick Corea, Jean Luc Ponty, Pat Metheny and Weather Report. David works at a high-tech company during the day and loves to work off steam playing music at night. He has a wife, three kids and two dogs.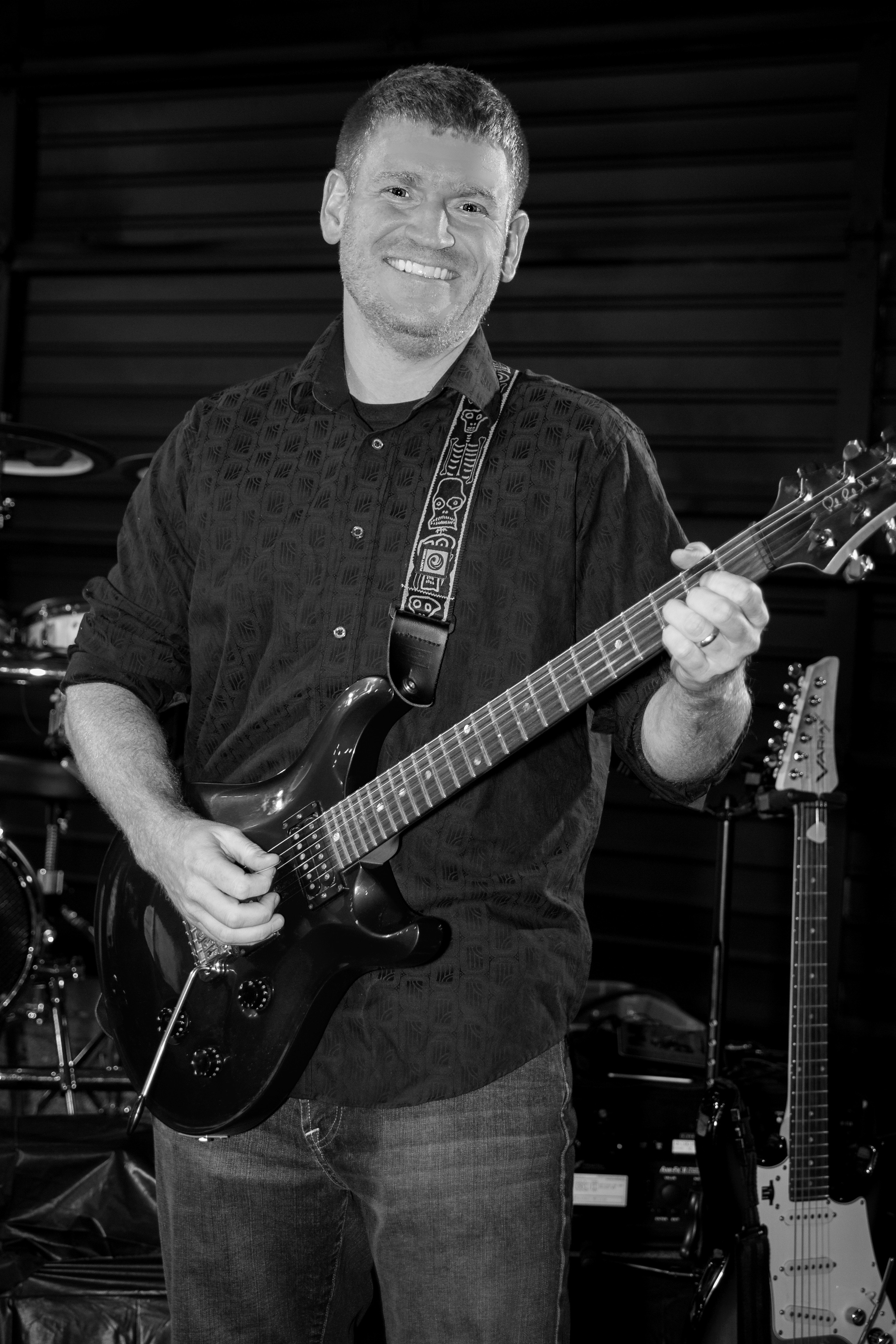 Smoking Riffs & Lightning Licks
Glenn has been making music for most of his life, with musical influences spanning many genres of music including rock, blues, industrial and electronic music. In the mid 2000s, Glenn created a solo project featuring instrumental electronic music which you can check out at www.blackice9.com. When not playing music, Glenn enjoys snowboarding and spending time with his wife and twin sons.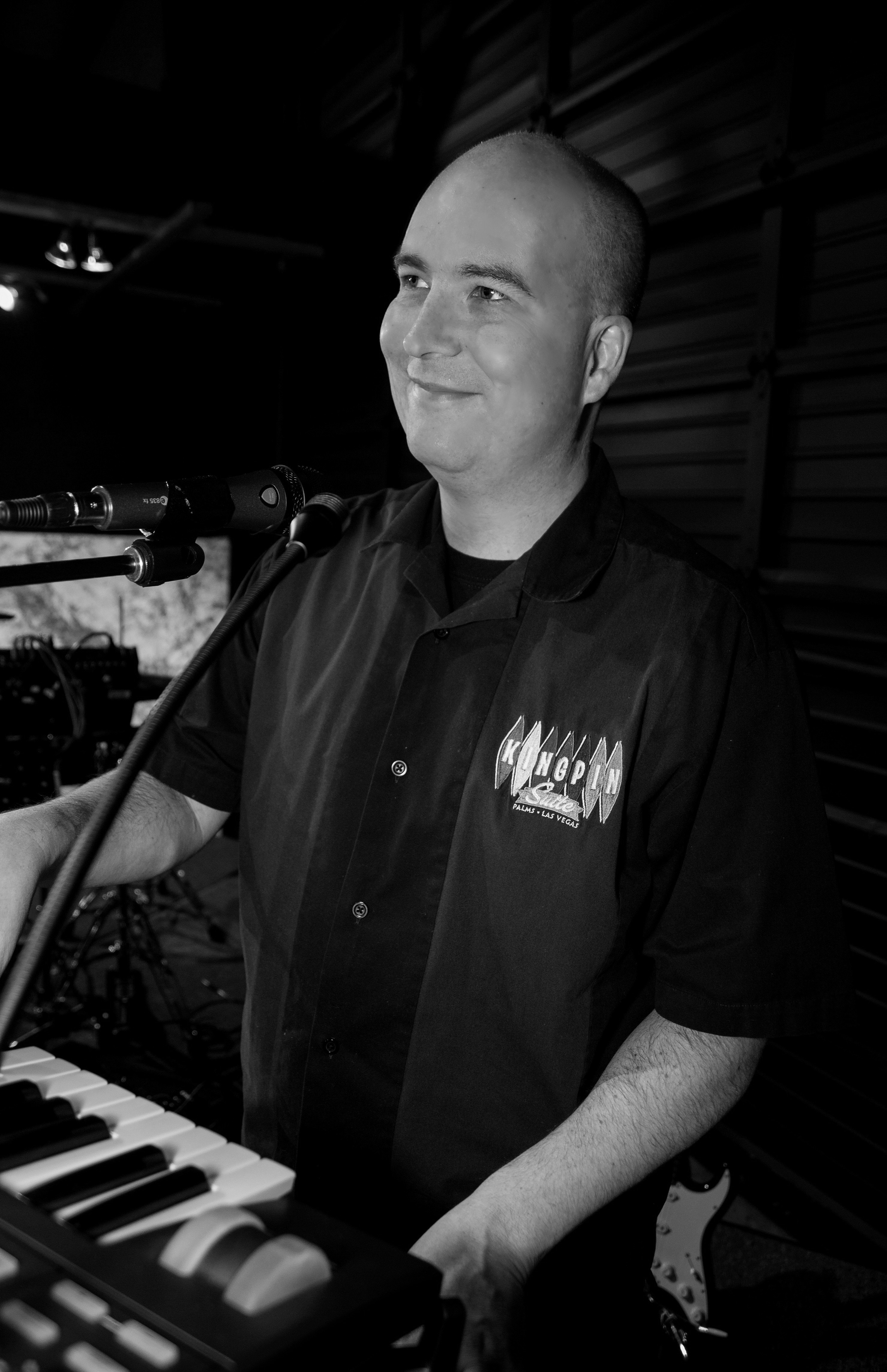 Renaissance Renegade
Eric started playing piano and guitar at a young age. He started with old country, moved into 80's and 90's rock, and then into blues and folk. Eric studied music and sound technology in college while working as a sound engineer and playing in an old school blues band and an original folk band. As the newest member of Fastlane, Eric is our resident Renaissance man–you'll find him pounding the keys, rocking the guitar and belting out backing vocals. But most importantly, he always hopes you dance!
The Magic Man
John is the band's technical director, who runs the band's sound and lighting systems. He's been mixing music live and in the studio for over 40 years, and is a specialist in digital production and entertainment systems that have been installed worldwide in commercial theaters, recording studios, private residential estates, yachts and aircraft. John spent many years in broadcasting as a DJ, producer and director of live music and sports events: "We live in a time where people can hear better quality audio from their phone than some bands deliver playing live. We think people expect more than that. We deliver concert-quality sound and lighting every time we play."